Boozy Blundering
A game about convincing people you're drunk.
You've only got one shot of alcohol in your system - will this be enough to convince four bar patrons that you're off your rockers, or will they see through your lack of intake and oust you?
Warning: Contains strong language and alcohol use.

Originally created for the GM48 Game Jam with a theme of "*One Shot*".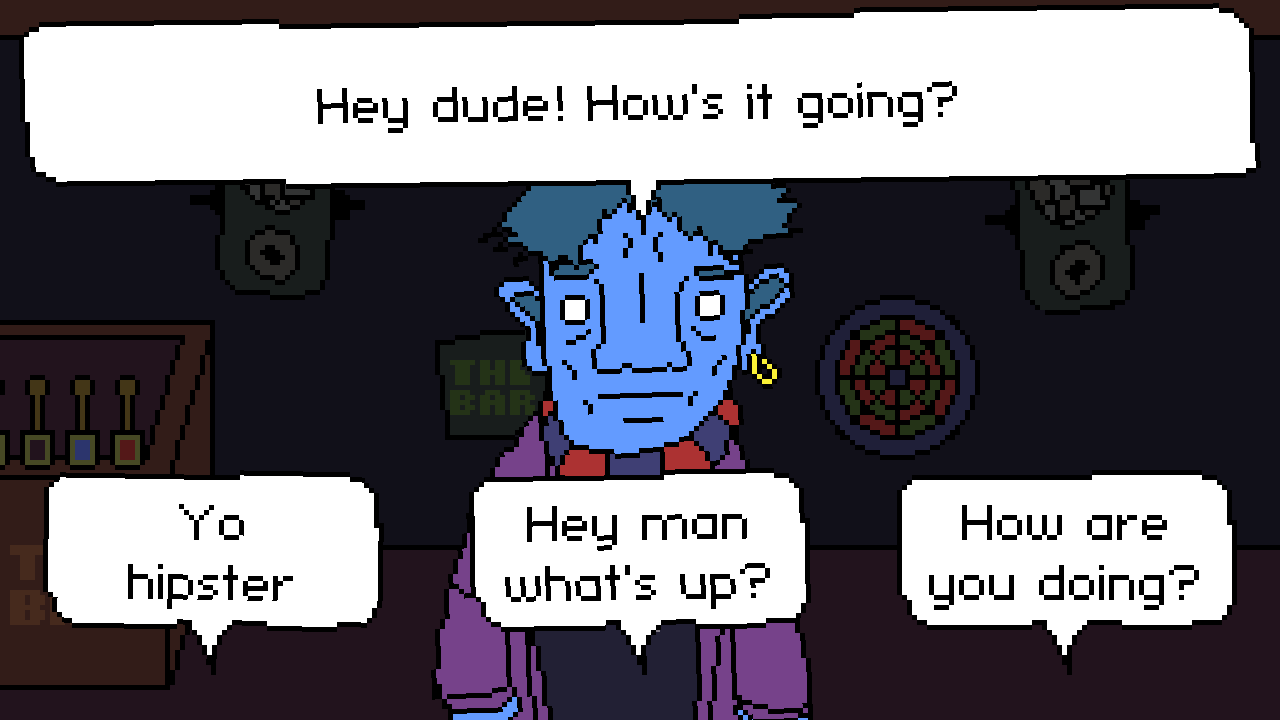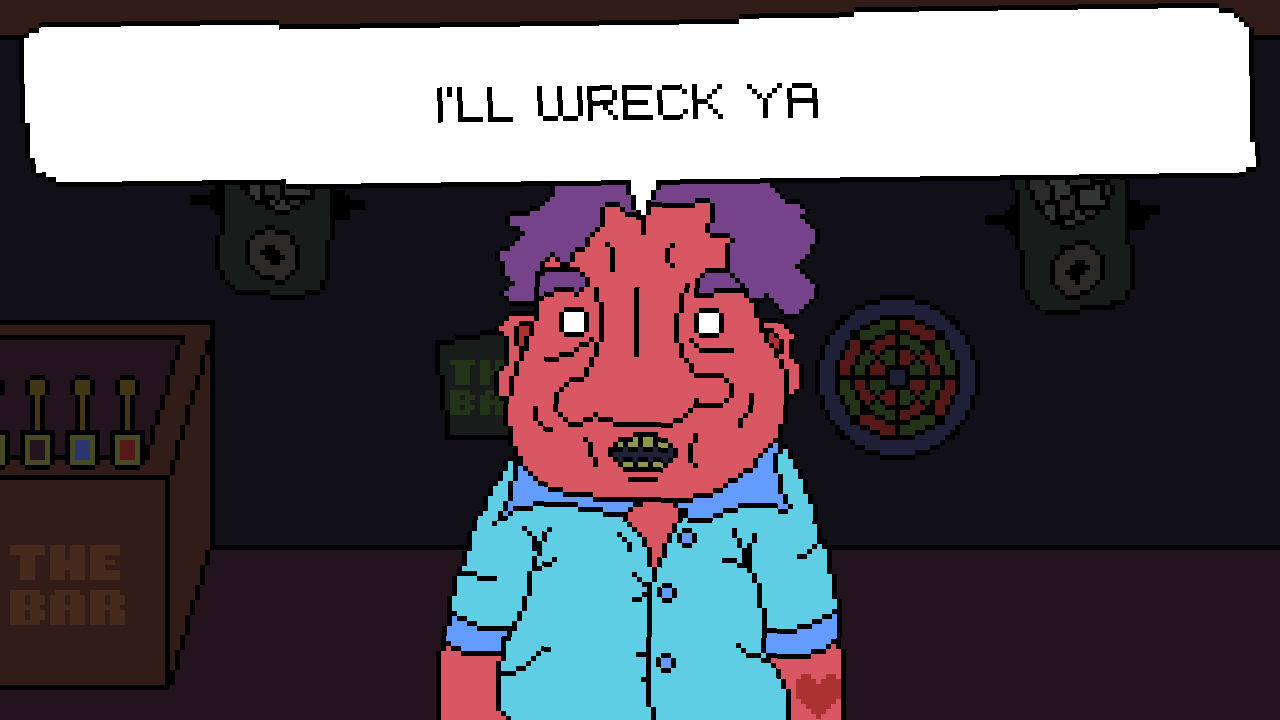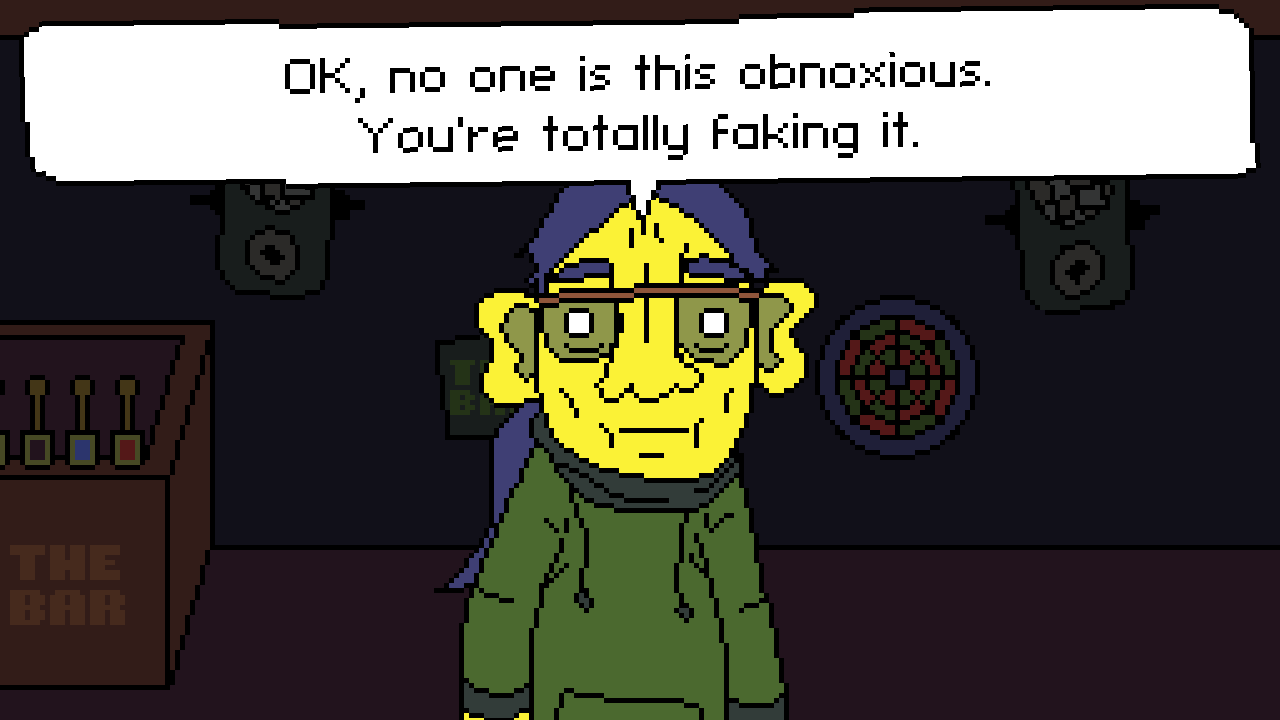 DISCLAIMER:
This game is in no way advocating alcohol use. People will find you cool, no matter what you throw down your throat.